IEEE ISCAS 2022, Austin, USA, 2022

The IEEE International Symposium on Circuits and Systems (ISCAS) is the flagship conference of the IEEE Circuits and Systems (CAS) Society and the world's premiere networking forum for researchers in the highly active fields of theory, design and implementation of circuits and systems. 
ISCAS 2022 will be held in Austin Texas, one of the fastest growing cities in the United States. Much of this growth is attributable to the rapidly growing tech sector in the Austin metropolitan area. The large and dynamic tech sector will provide an opportunity to include a strong industrial presence in the conference.
Following the lead of the ISCAS 2021 organizers that used a hybrid format whereby some participants attended in person and others participated virtually, a hybrid format will be established for ISCAS 2022. As we hopefully enter the post-pandemic era, our intentions are to expand the on-site in-person activities but for those that either can-not or prefer to not attend in person, for whatever reason, we also plan on providing the opportunity for anyone to participate virtually. In keeping with the tradition of maintaining a high-quality technical program, the paper submission procedure and the review guidelines will be identical irrespective of whether the presentation is made in-person in a lecture session, in-person in a poster session, or virtually.
New to ISCAS 2022 will be an early-bird paper submission option and correspondingly a somewhat earlier review decision date on submitted papers. This should provide additional lead time for those that need to obtain a visa. We are tentatively planning on waiving tutorial registration fees for authors of accepted early-bird submissions as well. Additional details will be provided later.
We look forward to your participation in ISCAS 2022 in person, in Austin Texas, or virtually if that better suits your needs.
Symposium Website: www.iscas2022.org
__________________________
LASCAS 2022, Puerto Varas, Chile (March 2022)

LASCAS is the international symposium and flagship event of the IEEE Circuits and Systems Society in Latin America (Region 9). The conference provides a high-quality exchange and networking forum for researchers, professionals, and students, gathering an international audience with experts from all over the world. This event is a space where the CAS community can present new concepts and innovative approaches, learn about new trends and solutions, and receive feedback from specialists in diverse fields.
LASCAS thirteent edition will take place in Puerto Varas, Chile. Puerto Varas is a city in Chile's Lake District about 1,000km south of Santiago. It sits on the southwest banks of the expansive Lake Llanquihue, which offers commanding views of snow-capped Osorno Volcano and Calbuco Volcano, both still active. Cerro Tronador an extinct stratovolcano is also clearly visible from the lakefront. The city is also known as "the city of roses" and is famous for its German traditions and its natural environment. It enjoys a scenic location close to mountains, lakes, forests, and national parks. Puerto Varas is the southernmost of a string of towns on the western shore of Llanquihue Lake that includes Frutillar, Llanquihue and Puerto Octay.
The symposium will cover novel technical developments, and offer tutorial overviews on topics related to circuits and systems including, but not limited to:
Analog and Digital Circuits
Mixed-Mode Circuits
Biomedical Electronics
Communication/RF Circuits
Wireless Sensor Networks
Nanoelectronics
Electronic Design Automation
VLSI Systems and Applications
FPGA Design and Applications
Circuit Testing
Fault-Tolerant Circuits
Circuits and Systems for Space and Nuclear Applications
The proceedings will be published by IEEE Xplore, and extended versions of a selection of the best papers will be invited to submit to a Special Issue of the IEEE Transactions on Circuits and Systems I and IEEE Transactions on Circuits and Systems II, published by IEEE.
Conference Website: http://ieee-lascas.org/
__________________________
NEWCAS 2022, Quebec City, Canada (June 2022)

The 20th IEEE International NEWCAS Conference will be held in Quebec City, Canada, on 19-22 June 2022. As with previous editions, it will reflect the wide spectrum of topics, research and practice in the field of circuits and systems, and offer an international forum for exchanging ideas and results. There will also be tutorials, special sessions, and keynote talks by prominent experts on current topics in microsystems research. This year's edition is oriented towards smart and low-power circuits and systems for the revolution in artificial intelligence.
The topics include, but are not limited to:
Analog/mixed-signal circuits
Biomedical circuits and systems
Digital circuits and systems
Communications circuits and systems
RF & microwave circuits
Photonic integrated circuits
CAD and design tools
Test and verification
Energy harvesting and power management
Low-power low-voltage designs
Microsystems and Embedded systems
Circuits and systems for AI algorithms
Neural networks and neuromorphic circuits
Sensory circuits and systems
Imaging and image sensors
Emerging technologies and technology trends
Submission – The organizing committee invites prospective authors to submit complete 4-page papers in standard IEEE double-column format, with the possibility of an additional page dedicated to references, to clearly present the work, methods, results, originality, signicance, superiority and applications of the techniques discussed. The papers must be submitted in PDF format, and only electronic submissions will be accepted. The selection committee will give preference to 5-page papers.
Author schedule
Deadline for full paper submission: February 7, 2022
Deadline for tutorial and special sessions proposals: February 7, 2022
Notification of Acceptance: April 11, 2022
Submission deadline of final Manuscript: May 9, 2022
Conference website: https://newcas2022.org/
_________
AICAS 2022, Incheon, Korea (June 2022)
Artificial Intelligence (AI) is driving the new revolution of not only the information technology but also all other industries. New algorithms and application systems are introduced with the power of AI. New computing platforms are required to support the emerging AI algorithms and applications, from cloud servers to edge devices, from system level to circuit level. Facing this new challenge and opportunity, the AICAS conference is established to facilitate the state-of-theart research, innovation, and development activities at the frontiers of artificial intelligence circuits and systems. It serves as the best platform allowing scholars, technological researchers, and industry from both domestic and international communities to exchange experiences, and demonstrate their studies and further advance AI technologies on circuits and systems. This conference brings together members of our communities to broaden their knowledge in emerging areas of research at the field of artificial intelligence and the circuits and systems.
Important Dates
Submission of Special Session Proposal and Tutorial Proposal: December 17, 2021
Notification of Acceptance of Special Session Proposal: December 23, 2021
Submission of Regular Session Live Demo and Special Session Full Papers:  January 7, 2022
Notification of Acceptance of Tutorial Proposal:  January 14, 2022
Notification of Paper Acceptance: March 25, 2022
Camera-ready Submission & Author Registration: April 15, 2022
Early bird Registration: April 22, 2022
Conference website: www.aicas2022.org
__________________________
PRIME 2022, Villasimius, Italy (June 2022)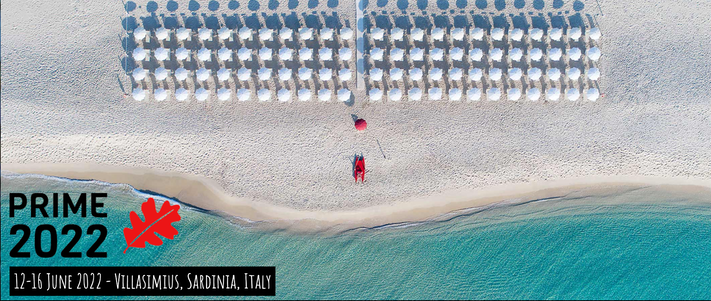 PRIME 2022 will be held in presence (provided that the Covid-19 pandemic situation allows it) at Tanka Village in Villasimius, Sardinia, Italy and will be co-located with SMACD 2022. PRIME has been established over the recent years as an important conference where PhD students and post-docs with less than one year post-PhD experience can present their research results and network with experts from industry, academia and research.
The main goals of the conference are:
to encourage favourable exposure to PhD students in the early stages of their careers
to benchmark PhD research in a friendly and cooperative environment
to enable sharing of student and supervisor experiences of scientific and engineering research
to connect PhD students and their supervisors with companies and research centres
PRIME 2022 will feature a conference program reflecting the wide spectrum of research topics in Microelectronics and Electronics, building bridges between various research fields. In addition to the technical sessions, opportunities for the conference attendees will be the keynote talks, exhibits and social events. The conference is technically co-sponsored by IEEE and IEEE CAS and accepted papers will be submitted for inclusion into IEEE Xplore subject to meeting IEEE Xplore's scope and quality requirements.
Important Dates:
Paper submission deadline: February 18th, 2022

Notification of acceptance: April 1st, 2022

Final paper submission deadline: April 29th, 2022
Conference website: http://prime-conference.org/
__________________________
DCAS 2022, Dallas, USA (June 2022)
The 15th IEEE DCAS conference will be held from June 17, 2022 to June 19, 2022. The conference will remain a hybrid event at The University of Texas at Dallas, and the paper review process will be continued with the new deadlines. This conference is co-sponsored by the IEEE Circuits and Systems (CAS) Society, the IEEE Solid-State Circuits Society, the IEEE Electron Devices Society, UT Dallas and UNT and will feature a comprehensive program of technical papers, poster sessions and keynote speakers. 
Important Dates:
Paper submission extended deadline

Feb. 7, 2022
Author Notification

Apr. 20, 2022
Camera-ready paper submission and author registration

May. 20, 2022
Conference website: https://www.dcas2022.com/
__________________________
MWSCAS 2022, Fukuoka, Japan (August 2022)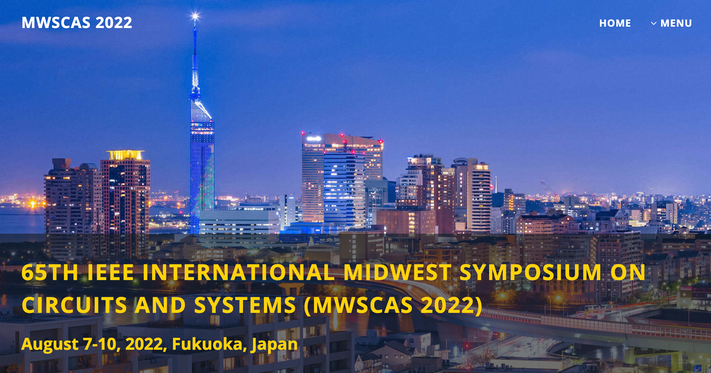 The IEEE International Midwest Symposium on Circuits and Systems (MWSCAS) is the Flagship conference of the IEEE Circuits and Systems Society (CASS) and the oldest Circuits and Systems Symposium sponsored by IEEE, the world's largest technical professional organization.
The 65th IEEE International Midwest Symposium on Circuits and Systems will be held in Fukuoka, Japan, August 7 – 10, 2022. Fukuoka is the capital city of Fukuoka Prefecture, situated on the northern shore of the Japanese island of Kyushu.
Fukuoka is currently Japan's sixth largest city and is well connected to the world through the Fukuoka Airport which is the fourth busiest passenger airport in Japan and the fourth busiest single-runway airport in the world.
The MWSCAS 2022 conference theme is Circuits and Systems Challenges and Opportunities in a post-Pandemic World. MWSCAS 2022 will include oral and poster sessions, special sessions, tutorials given by experts in circuits and systems topics, student paper contest, and design contest.
Prospective authors are invited to submit a full paper (4 pages) describing original work. Only electronic submissions will be accepted. Papers should include title, abstract, and topic category from the list above in standard IEEE two- column format for consideration as lecture or poster.
Both formats have the same value, and presentation method will be chosen for suitability. All submissions should be made electronically through PAPER SUBMISSIONS of this website.
Students are encouraged to participate in the best student paper award contest. Accepted papers will be published in the conference proceedings subject to advance registration of at least one of the authors.
Important Dates:
5 January 2022: Special sessions proposals deadline
5 February 2022: Regular paper submission deadline
18 March 2022: Tutorial session proposals deadline
25 March 2022: Notice of paper acceptance 
25 April 2022: Camera-ready paper deadline
Conference website: https://mwscas2022.org/
__________________________
VCIP 2022,  Suzhou, China (December 2022)
The IEEE Visual Communications and Image Processing (VCIP) Conference, sponsored by the IEEE Circuits and Systems Society, will be held in Suzhou, China, during December 13 – 16, 2022. VCIP is the oldest conference in the field and one of the flagship conferences of the IEEE CAS Visual Signal Processing and Communications. Since 1986 VCIP has served as a premier forum for the exchange of fundamental and applied research in the field of visual communications and image processing.
VCIP has a long tradition in showcasing pioneering technologies in visual communication and processing, and many landmark papers first appeared in VCIP. VCIP 2022 will carry on this tradition of VCIP in disseminating the state of art of visual communication technology, brainstorming and envisioning the future of visual communication technology and applications. The main theme would be new media, including VR, point cloud capture and playback, and new visual processing tools including deep learning for intelligence distilling in visual information pre- and post-processing such as de-blurring, super resolution, 3D understanding, and content based image enhancement.
Important Dates:
Submission of Tutorial and Special Session Proposals:

28 March 2022
Acceptance Notification of Tutorial and Special Session proposals:

11 April 2022
Submission of Papers for Regular, Demo and Special Sessions:

9 May 2022
Paper Acceptance Notification:

15 Aug 2022
Submission of Camera Ready Papers and Registration:

5 Sep 2022
Conference:

13-16 Dec 2022
Conference Website: http://vcip2022.org/