WORKSHOP NEWS

Heilongjiang University Hosted the 8th IWCFTA in Harbin, China

The 8th International Workshop on Chaos-Fractals Theories and Applications was held in Harbin, China, from August 29 to September 1, 2015. Over 100 participants, including university professors, engineers, mathematicians, scientists and students from Mainland China, Europe, H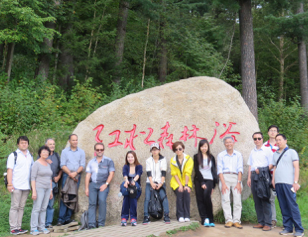 ong Kong, Macau and other parts of Asia, gathered together at Harbin, China, to discuss the latest progresses and developments in the theory and applications of nonlinear systems, chaos, bifurcations, fractals, complex networks, and a variety of cross-disciplinary research topics associated with nonlinear systems theory.
Organized by Heilongjiang University, Northeastern University, and City University of Hong Kong, the workshop has accomplished its objectives of providing an exchange platform for researchers in these fields as well as introducing new research problems, through a number of keynote addresses and presentation sessions. The workshop was technically sponsored by the IEEE CASS Technical Committee on Nonlinear Circuits and Systems.

The workshop committee this year had invited a number of eminent researchers to deliver keynote presentations, including Prof. René Lozi of University of Nice-Sophia Antipolis, France, Prof. M.A. Aziz-Alaoui of University of Le Havre, France, Prof. Cyrille Bertelle of Uni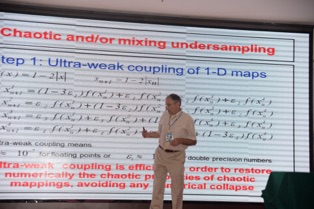 versity of Le Havre, France, Prof. Qun Ding of Heilongjiang University, China, and Prof. Geng Zhao of Beijing Electronic Science and Technology Institute, China. Topics of their keynote addresses have covered the notion of randomness, self-organization and synchronization, morphodynamics of networks, chaotic stream cipher and hardware circuits, as well as construction of public key cryptosystems.
Presentations of exceptional quality have been encouraged to consider developing full papers for review and possible publication in some selected journals, including International Journal of Bifurcation and Chaos, and Journal of Applied Analysis & Computation.

Apart from putting together a rich technical program, the organizer also took interested participants for a walking tour along Harbin's key historical pathways including the magnificent Saint Sophia Cathedral, the historic Grand Central Street and the Songfa River Flood Control Memorial Plaza. Technical visits to Heilongjiang University were also organized for pa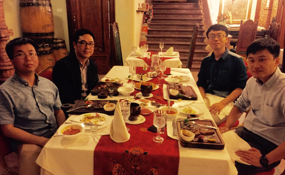 rticipants who were interested in meeting with new research partners in China and in deepening research collaborations in areas of mutual interest. Some lucky folks had also got a chance to dine at China's oldest authentic Russian restaurant, taking advantage of the proximity of the conference venue to Harbin's historical Grand Central Street.
Next year's workshop will be in Quanzhou, China.  Stay tuned for further information.

Michael Tse, EiC