IEEE ISCAS 2021, Daegu, Korea, May 23-26, 2021
The IEEE International Symposium on Circuits and Systems (ISCAS) is the flagship conference of the IEEE Circuits and Systems (CAS) Society and the world's premiere networking forum for researchers in the highly active fields of theory, design and implementation of circuits and systems. This is accomplished through technical conference sessions, poster sessions, live demonstration sessions, and publication of conference papers. ISCAS 2021 will be driven by the theme "Smart Technology for an Intelligent Society" aiming to emphasize the potential of the CAS Society to find multidisciplinary solutions for the societal and engineering challenges of our times.
To implement the above vision, this year's meeting will highlight the following innovation themes
Emerging Technologies

Smart Systems for Automotive

Cognitive Computing and Deep Learning

Personalized Healthcare Systems

Brain: Innovation NeuroTechnologies

Internet of Things

Big Data Processing

Artificial Intelligence

Cyber-Physical Systems

Sustainable Computing and Systems

Energy-aware Systems and Services

5G and Multi-Gigabit Optoelectronics Comm
by collecting contributions in all areas of Circuits and Systems, including but not limited to the following topics:
Analog and Mixed Signal Circuits and Systems

Communications Circuits and Systems

Sensory Circuits and Systems

Nonlinear Systems and Circuit Theory

Visual Signal Processing and Communications

Education in Circuits and Systems

Beyond CMOS: Nanoelectronics and Hybrid Systems Integration

Digital Integrated Circuits and Systems

Power and Energy Circuits and Systems

Biomedical Circuits and Systems

Neural Networks and Neuromorphic Engineering

Digital Signal Processing

Multimedia Systems and Applications
Selected ISCAS2021 papers will be invited for possible publication either in the IEEE Transactions on Circuits and Systems – Part I, in the IEEE Transactions on Circuits and Systems – Part II, or in the IEEE Transactions on Biomedical Circuits and Systems.
Important Dates:
Special Session proposals: Oct 5, 2020

Regular papers submission: Oct 23, 2020

Live Demo proposals: Oct 23, 2020

CAS Trans papers: Nov 16, 2020

Special Session Papers submission: Nov 17, 2020

Tutorial proposals: Dec 7, 2020

Notification of acceptance for tutorials: Jan 11, 2021

Notification of acceptance: Jan 15, 2021

Final submission deadline: Feb 5, 2021
Symposium Website: www.iscas2021.org
__________________________
AICAS 2021, Virtual (March 2021)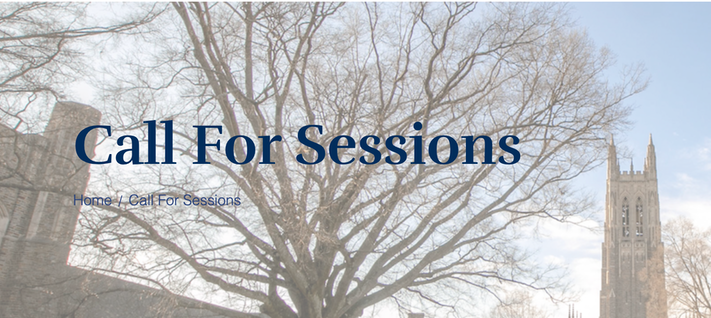 The AICAS 2021 organizing committee invites proposals for special sessions. The special sessions will complement the regular program with new or emerging topics of particular interest at specific or cross levels-of-abstraction, including algorithms, systems, microarchitectures, circuits, and technologies, particularly promising in solving the current challenges of artificial intelligence in circuits and systems. A special session is expected to have a minimum of three, up to six speakers, including the organizers, who provides an overview of the topic area. Prospective organizers of special sessions should submit proposals to the special session chairs indicating: title and abstract of the session, organizers, a list of topics (please provide a list of all talks, speakers and their short biographies, co-authors, the contact information of the corresponding author, and an abstract of each contribution). See website for details.
__________________________
ISQED 2021, Santa Clara, USA (April 2021)


The 22nd International Symposium on Quality Electronic Design (ISQED'21) is the premier interdisciplinary and multidisciplinary Electronic Design conference—bridges the gap among Electronic/Semiconductor ecosystem members providing electronic design tools, integrated circuit technologies, semiconductor technology,packaging, assembly & test to achieve total design quality. Current and all past ISQED events have been held with the technical sponsorship of IEEE CASS, IEEE EDS, and IEEE Reliability Society. See website for details.
__________________________
ICME 2021, Shenzhen, China (July 2021)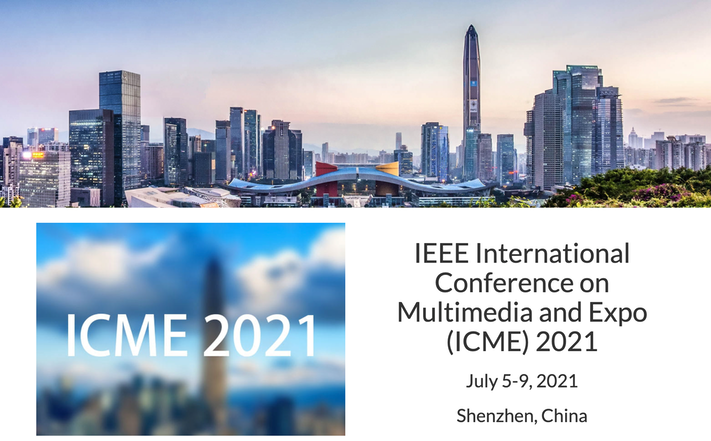 The IEEE International Conference on Multimedia & Expo (ICME) has been the flagship multimedia conference sponsored by four IEEE societies since 2000. ICME aims at promoting the exchange of the latest advances in multimedia technologies, systems, and applications from both the research and development perspectives. ICME attracts well over 1000 submissions each year, serving as the prime forum for the dissemination of knowledge in the multimedia field.
ICME 2021 will take place on 5-9 July 2021, Shenzhen, China. ICME 2021 will convene leading researchers and practitioners to share the latest developments and advances in the discipline. The conference will showcase high quality oral and poster presentations, as well as relevant Workshops sponsored by IEEE societies. An exposition of multimedia products, animations, and industries will be also held in conjunction with the conference. Additionally, exceptional papers and contributors will be selected and recognized with prestigious awards.
Topics of interest include, but are not limited to:
Artificial Intelligence for Multimedia
3D multimedia, AR/VR, and Immersive Media
Emerging Multimedia Applications and Technologies
Image/Video Processing
Multimedia Analysis and Understanding  
Multimedia Communications, Networking, and Mobility
Multimedia Databases and Data Mining
Multimedia for Society and Health
Multimedia Interaction
Multimedia Quality Assessment and Metrics
Multimedia Security, Privacy, and Forensics
Multimedia Software, Hardware, and Application Systems
Multimedia Standards, Trends, and Related Research
Multi-modal Media Computing and Human-Machine Interaction
Social Media Analysis and Applications
Speech/Audio Processing
Paper Submission Deadlines
Regular Paper Submission (including special sessions) - 29 November 2020
Submission of Papers to Workshops and Other Tracks - 13 March 2021
Industry/Application Track Paper Submission - 22 March 2021
Proposal Submission Deadlines
Special Session Proposals - 1 November 2020
Panel Proposals - 1 November 2020
Grand Challenge Proposals - 1 November 2020
Workshop Proposals - 1 November 2020
Tutorial Proposals - 1 November 2020
Open Source Competition - 1 March 2021
Demo Proposals - 2 April 2021
Industry Expo Proposals - 1 May 2021
Website: https://2021.ieeeicme.org/
__________________________
SMACD/PRIME 2021, Virtual (July 2021)

On behalf of the organizing committee, it is our pleasure to send you the call for papers of the 2021 edition of the SMACD - International Conference on Synthesis, Modeling, Analysis and Simulation Methods, and Applications to Circuit Design as well as the call for papers of the PRIME 2021 16th Conference on Ph.D. Research in Microelectronics and Electronics.
The International Conference on Synthesis, Modeling, Analysis and Simulation Methods and Applications to Circuit Design (SMACD) was originally planned in Erfurt, Germany, but will be held virtually, as a forum devoted to modeling, simulation, and synthesis for Analog, Mixed-signal, RF (AMS/RF) and multi-domain (nanoelectronics, biological, MEMS, optoelectronics, etc.) integrated circuits and systems. Experiences with modeling, simulation, and synthesis techniques including machine-learning and artificial intelligence in diverse application areas are also welcomed. Objective technologies include CMOS, beyond CMOS, and More-than-Moore such as MEMS, power devices, sensors, passives, etc. SMACD 2021 is Technically Co-sponsored by IEEE, IEEE CEDA, and IEEE CAS. The conference proceedings will be submitted for inclusion in IEEExplore. 

PRIME has been established over the recent years as an important conference where Ph.D. students and post-docs with less than one-year of post-PhD experience can present their research results and network with experts from industry, academia, and research. PRIME 2021 will feature a conference program reflecting the wide spectrum of research topics in Microelectronics and Electronics, building bridges between various research fields. In addition to the technical sessions, opportunities for the conference attendees will be the keynote talks, workshops, social events, and conference proceedings will be submitted for IEEE Xplorer. PRIME 2021 is seeking original papers in the areas given on the Call for Papers.
See website for details.

__________________________
MWSCAS 2021, Virtual (August 2021)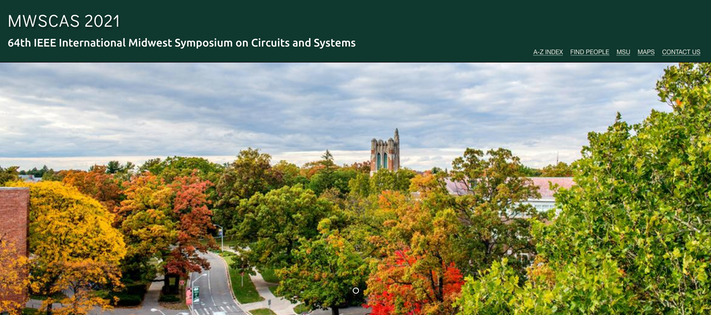 The IEEE International Midwest Symposium on Circuits and Systems (MWSCAS) is the oldest, and now the flagship, Circuits and Systems symposium. The 64th meeting of the MWSCAS is planned to be hosted by Michigan State University, in East Lansing, Michigan, USA, from Aug 8-11, 2021. The MWSCAS 2021 has pivoted to fully virtual symposium to add a sense of certainty supported and managed by the convenient CONFlux virtual platform . It will include oral and poster sessions, a student paper contest, keynote addresses, regular and special sessions, and tutorials presented by world experts in wide range of circuits and systems topics. The 2021 Symposium theme is artificial intelligence (AI) and autonomous circuits and systems, and hopes to bring forward solutions to consequences of the COVID-19, from detection, testing to predictions. 
Prospective authors are invited to submit a full paper (4 pages) describing original work through the on-line submission system for the conference through a link on the MWSCAS 2021 conference web- site. Papers should follow the formatting instructions given in the author's kit on the website. Papers will be accepted for either lecture or poster presentation. Review criteria for both lecture and poster presentation formats are identical; the presentation format will be chosen to facilitate topical session grouping and time constraints. Students are encouraged to participate in the Best Student Paper Award contest. Submissions of demos and proposals for tutorials and special sessions are also solicited. Accepted papers will be published in the MWSCAS 2021 Proceedings subject to advance registration of at least one of the authors at the author rate. All papers published in the MWSCAS 2021 Proceedings will be submitted for inclusion into IEEEXplore. Moreover, a special issue will be published in the Springer journal of Analog Integrated Circuits and Signal processing based on extended versions of papers presented at the conference. Other cutting-edge special issues will be streamlined for IEEE transactions on circuits and systems (CAS_I, CAS_II, and TBioCAS) based on extended versions of symposium papers. 
For details, see the conference website.
Important Dates (submission deadlines)
March 1, 2021 - Special Sessions Proposals
March 8, 2021 - Regular Paper
April 5, 2021 - Tutorial Session Proposals
April 26, 2021 - Notice of Paper Acceptance
May 17, 2021 - Camera-Ready Paper Due
__________________________
ISICAS 2021, Singapore (September 2021)

The International Symposium on Integrated Circuits and Systems (ISICAS), to be held in September 3-4, 2021 in Singapore, invites high-quality submissions presenting original work in the areas of integrated circuits and systems. Topics in the areas of analogue, digital, power, energy, biomedical, sensor interfaces, and communication systems are welcome. The submissions must describe integrated circuit and system implementations, with experimental results. Extended versions of previously published recent conference papers with significant additional materials are also welcome. 
The symposium will not produce proceedings as all accepted papers will be published in Special Issues of TCAS-I, TCAS-II, TBioCAS, and OJCAS shortly after the results are presented at ISICAS 2021. The deadline has been extended till 7 March, 2021. 
Conference website: http://www.ieee-isicas.org/