IEEE CASS WiCAS-YP Mentoring Program: Lunch Talk Meet-Up
On 14th November 2021, the IEEE CASS Shanghai Jiao Tong University Student Branch Chapter (SBC) and the IEEE Shanghai Young Professionals (YP) Affinity Group have organized an IEEE CASS WiCAS-YP Mentoring Program which takes a casual setting of a Lunch Talk meet-up session at the PRIMUS Hotel Shanghai Hongqiao.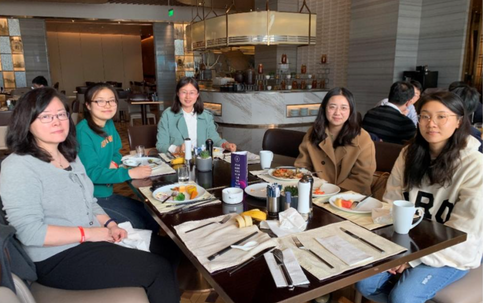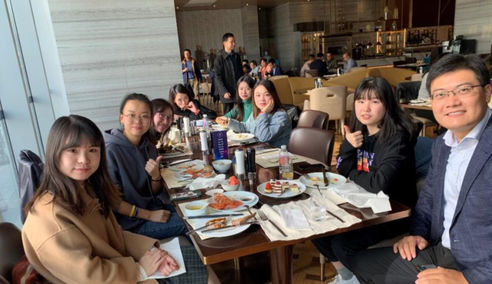 Left Photo: Professor Weiwei Shan from Southeast University and Dr. Xiaoxin Qiu, CEO of Axera-tech, are mentoring with Group 2 ladies at the lunch talk.
We invited about 30 IEEE CASS Young Professionals and WiCAS members to attend the lunch talk, among the attendees of the IEEE Circuits and Systems Society (CASS) Forum on Interdisciplinary Research 2021.
Right Photo: Xiaomei Ma, Senior Director of GalaxyCore, Lingjie Xu, Co-founder of Biren Technology and Professor Xiaoyang Zeng, Fudan University, served as mentors at the lunch talk

Our members are grouped into tables of 8 and being assigned to one IEEE CASS senior member and one industrial member to share with the members on their life and learning experiences in scientific research and working experiences. The members obtained relevant WeChat and email contacts from their mentors so that they can follow up with them on subsequent IEEE events and so on. Through this event, the organizers have delivered a brief talk about the establishment of IEEE CASS SBC for academic members and IEEE Senior Membership Drive so that members can establish IEEE CASS SBC at their respective schools and consider senior membership for those who are already working in the industrial.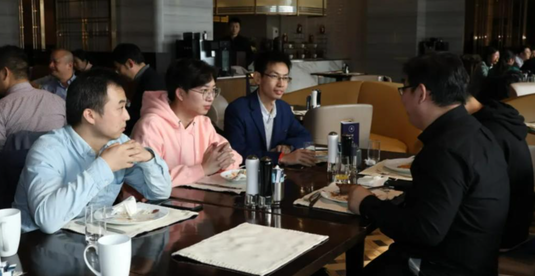 Left Photo: Professor Chuan Zhang, Southeast University and Associate Professor Yongfu Li, Shanghai Jiao Tong University, are mentoring with Group 4 gentlemen at the lunch talk.
Finally, we really hope that other chapters will also consider to organize some similar events at their respective regions to promote the roles of WiCAS-YP members in academia and industry.
Ting Zhou, Zhouchen Ma, Yongfu Li, and Jian Zhao
________________

IEEE CASS Forum on Interdisciplinary Research 2021
On November 14th, 2021, the IEEE Circuits and Systems Society (CASS) Forum on Interdisciplinary Research, co-organized by IEEE CAS Shanghai Chapter, the Department of Micro/Nano Electronics of Shanghai Jiao Tong University, and JW insights, was successfully held in Shanghai Hongqiao Greenland Primus Hotel's multi-functional conference hall. This is the first hybrid event that we have organized since the start of the Covid-19 pandemic. More than 150 people attended the forum in person, while over 60,000 people watched the live stream. In addition, through our on-site publicity for IEEE CASS, we have gotten more than 50 students applied for the IEEE student membership on-site. The details of the program are available at https://ieee-cass-shanghai.com


Above Photos: Participants in the IEEE Circuits and Systems Society (CASS) Forum on Interdisciplinary Research; group photo of organizing committe and speakers
This forum aims to share the latest research development from both academia and industrial perspectives as well as Facilitate in-depth communication among these groups. We have invited 5 domestic and 7 overseas academic professors, who had made significant contribution in interdisciplinary research to present their works, and 2 eminent entrepreneurs to share their perspective in the emerging technologies and applications with integrated circuits. The forum adopts an "online + offline" presentation (hybrid), having the belief of "international" cooperation and communication, transforming the traditional enclosed offline forum into a "simul et ibidem" and "face to face" platform, and providing a high-level and high standard feast of cutting-edge technology.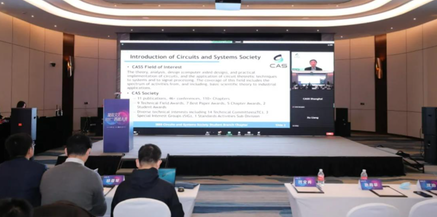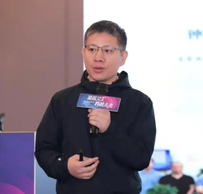 Professor Yong Lian (Right Photo), the General Chair of the conference, has delivered an opening speech and introduced the background of the conference, the IEEE CASS, and benefits of an IEEE CASS membership. 
Professor Xiaoyang Zeng, vice-dean of the School of Microelectronics of Fudan University, gave a speech on the topic of "Architecture and Implementation Technology for Domain-Specific Processors" (Right Photo). His speech covers the areas of the domain-specific Processor for Post-Quantum Cipher (PQC), ultra-low-power security Processor for IoT applications, offering insights into the architectural design methodology and key technology of domain-specific processors.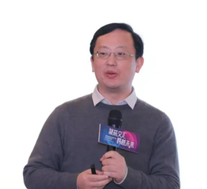 Professor Yajun Ha, Editor-in-chief of IEEE Transactions on Circuits and Systems Ⅱ 2022-2023, from the School of Information Science and Technology of ShanghaiTech University, introduced the research on "Energy-efficient Edge Computing for Smart Applications in the Post-Moore Era" (Left Photo). 
Lastly, Professor Arindam Basu from City University of Hong Kong, Associate Professor Shoushun Chen from Nanyang Technological University, Assistant Professor Lei Deng, from Tsinghua University, and Principal Research Fellow Alex Serb from University of Southampton, to introduce the new initiative and encourage participants to join the different working groups for various IEEE standard activities, on behalf of the IEEE CASS Standard Activity Sub-Division (SASD). IEEE CASS Members who are keen in participating in the IEEE CASS SASD activities can sign up for the mailing list as follow: http://eepurl.com/hKmiRH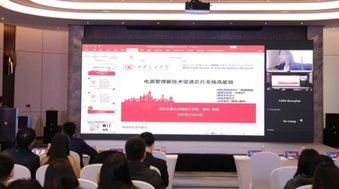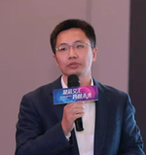 In the second half of the forum, Professor Li Geng, dean of School of Microelectronics of Xi'an Jiaotong University (Right Photo), and Professor Chuan Zhang, School of Information Science and Engineering of Southeast University (Left Photo), shared their ideas on the subject of "Novel Technology in Power Management Promoting High Energy Efficiency of Circuits and Systems" and "Artificial Intelligence for 5G and B5G: Implementation, Algorithm, and Optimization".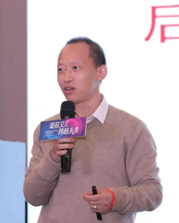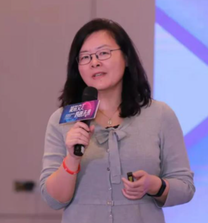 We have also invited Dr. Wenliang Dai (Right Photo)  Xpeedic, and Dr. Xiaoxin Qiu (Left Photo), Axera-tech, to deliver their seminar talk on the "Post-Moore Era Simulation EDA" and "Artificial Intelligence: building a better future", respectively. They have shared their understanding on technology trend in post-moore era from pespetive of enterprise side, and encouraged living discussion on development of cutting edge technology and practical implementation. Lastly, we have invited overseas speakers, Professor Kea-Tiong (Samuel) Tang from National Tsinghua University, Taiwan (Photo Below), Assistant Professor Sara Ghoreishizadeh from University College London, and Professor Bogdan Staszewski and Assistant Professro Reza Nikandish from University College Dublin to deliver their seminar talks online.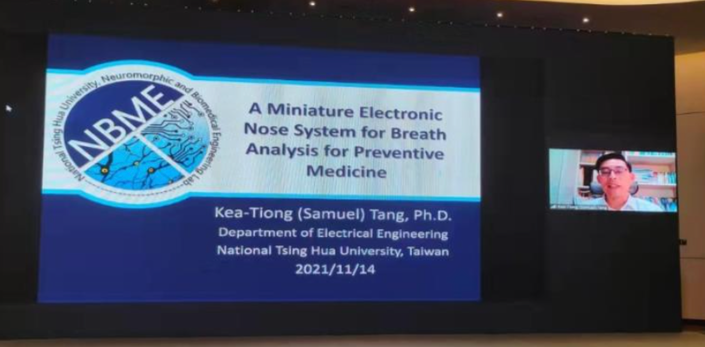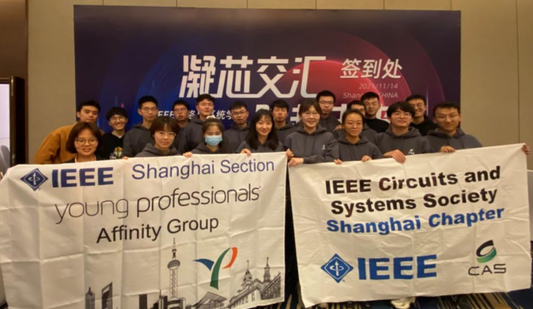 Right Photo: Forum Volunteers consisting of IEEE Circuits and Systems Society (CASS) Student members from the IEEE CASS Shanghai Chapter and IEEE CASS SJTU Student Branch Chapter.
The CASS Forum on Interdisciplinary Research 2021 was a great success, and we hope to welcome more members to our future events!
Yongfu Li, Liang Qi, Jian Zhao, and Yan Liu