Election of Members to the Board of Governors for a Three-Year Term (1 January 2018 — 31 December 2020)

The IEEE Circuits and Systems Society Bylaws provide that five new members shall be elected annually to the Board of Governors. The names of the 17 nominees listed on the ballot were submitted by the Nominations Committee. Biographical sketches are available on the CAS website here. On the ballot card, candidates are listed in randomized order, no preference is intended. This year's election continues to offer an electronic balloting option. If you would like to cast your ballot electronically you will need your IEEE Account username/password. If you do not remember your account information, you may retrieve it on the voter login page. Cast your ballot electronically by using the URL below to access the ballot through the Internet and cast your vote now.
https://eballot4.votenet.com/IEEE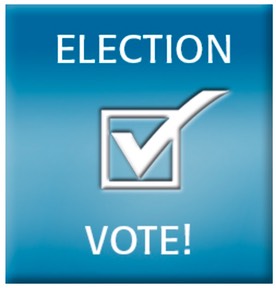 Please vote for UP TO FIVE candidates. Ballots must be received no later than Monday, 16 October 2017. Any votes received after this date will not be counted. The online voting site will close at 4:00 pm Eastern Time 16 October 2017. If you have any questions about the IEEE Circuits and Systems Society voting process, please contact ieee-casvote@ieee.org or +1 732 562 3904.

____________
Seasonal Schools in Circuits and Systems (SSCAS) 2017 Results Announced
IEEE CASS is pleased to congratulate the organizers of the following Seasonal Schools in Circuits and Systems that have been chosen to organize activities in 2017. More details on the SSCAS program can be found here. Details for each school will be provided as collected from the organizers.
R8 Seasonal Schools:
Enabling Technologies for the Internet of Things (IoT), Uni. of Pisa, Italy
IoT BB Seasonal School, Greece

R9 Seasonal Schools:
EAMTA, Buenos Aires, Argentina
Digital Processing of Visual Signals and Applications, Porto Alegre, Brazil
Physical Design Automation, Porto Alegre, Brazil

R10 Seasonal School: