Advanced ECG Signal Analysis Workshop
On February 21st and 22nd 2017, an advanced workshop for ECG signal analysis was successfully conducted at Shangri-La Hotel in Putrajaya. This event was co-organized by IEEE CASS (Malaysia) Chapter together with Dept. of Computer and Communication Systems Engineering, Universiti Putra Malaysia.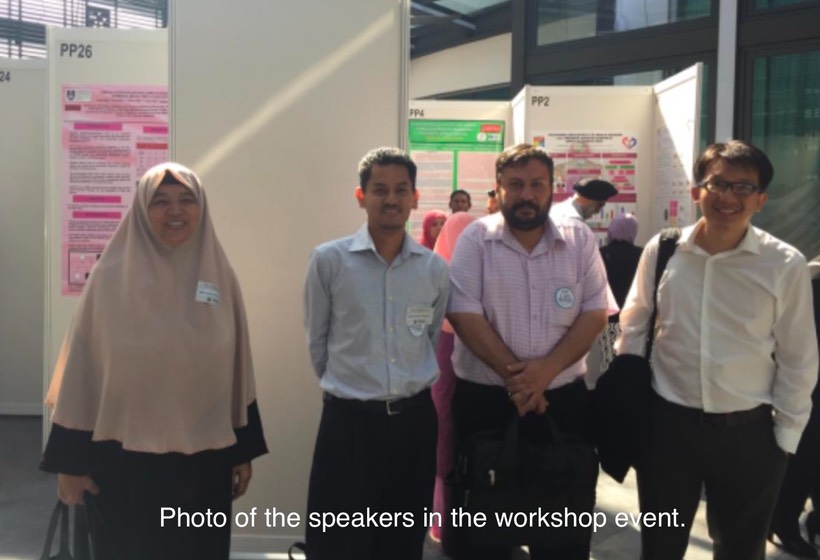 The objectives of the workshop were to give exposure to the participants on the state-of the art techniques in ECG signal analysis and the hardware circuits and systems required for sensing ECG signals.
In the first day of the workshop, Dr. Shaiful Jahari Hashim briefed about Electrocardiogram (ECG) signals and its importance towards Cardiovascular Disease (CVD) screening. He also elaborated on the state-of-the-art ECG analysis methods used for heart related problems classifications. The second speaker, Ahmed Faeq Hussein, presented the heart problem classification algorithms based on joint Time-Frequency techniques.
In the following day, Dr. Fakhrul Zaman Rokhani presented on the wireless personal hardware platform for ECG signal sensing and power reduction techniques for the platform. The final speaker, Dr. Wan Azizun Wan Adnan shared on the statistical classification approaches to increase the detection accuracy, sensitivity and specificity.
Overall, the participants and speakers enjoyed the intellectual discussion on various aspects of advanced ECG signal analysis.
More information can be accessed at IEEE CASS Malaysia chapter newsletter here.

Fakhrul Zaman Rokhani (email: frokhani@upm.edu.my)
_______________________________
IEEE CASS (Malaysia) Sponsored Science Exhibition at SMK (A) Nibong Tebal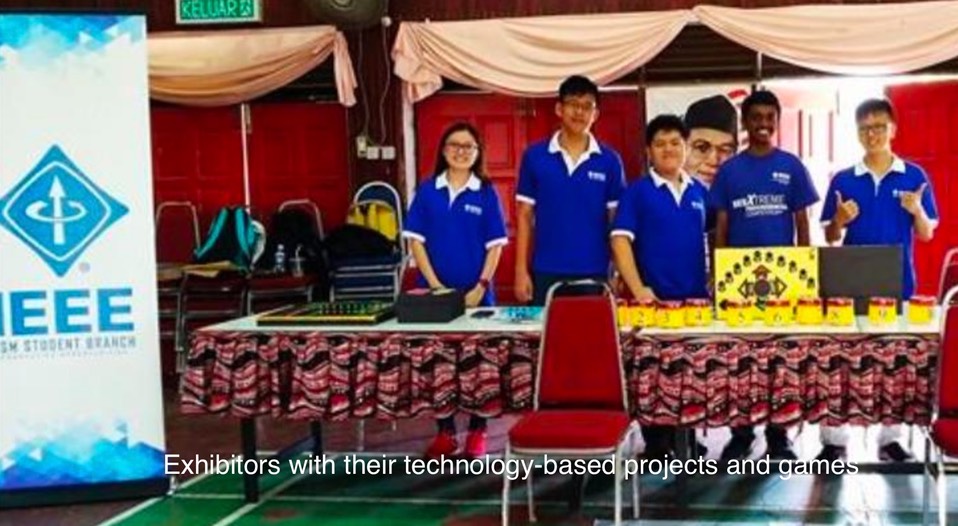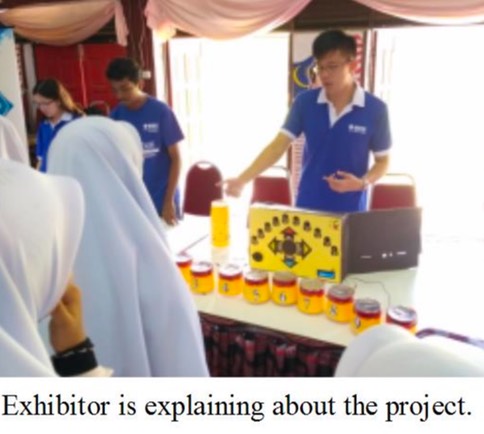 Science and technology is the key factor that thrust the world forward. Thus, in this technological era, it is crucial for everyone to arm themselves with scientific knowledge. Malaysia government has always been focusing in the development of science related field in this country and has carried out a lot of initiatives to instill interest in science among youths. However, the number of students entering science stream after Form 3 is still decreasing year by year in this country. Thus, to supplement government's initiatives, a high school SMK (A) Nibong Tebal has held a science exhibition in conjunction with its Festival Kluster 2017. The science exhibition was held on 8th of March 2017. 5 representatives from IEEE USM SB have been invited to attend the event as technological project exhibitors under the sponsor of IEEE CASS Malaysia Chapter. Projects exhibited are Infinity Mirror, Memory Game, Dancing Machine and Hologram Projector. During the exhibition, visitors have been explained about how the projects function. Also, they could play with those projects so that they could understand more. For example, visitors were given chances to experience the DIY Dancing Machine and understand how capacitive capacitors were implemented in the projects. The exhibition ended at 2 pm with appreciation speech by headmaster of SMK (A) Nibong Tebal.
More information can be accessed at IEEE CASS Malaysia chapter newsletter here.


Mohd Tafir Mustaffa (email: tafir@usm.my)
_______________________________
UPM-KYUTECH Joint Seminar on Solar Technology
On 9th March, 2017, Institute of Advanced Technology (ITMA), Universiti Putra Malaysia (UPM) and Kyushu Institute of Technology (KYUTECH) had jointly organized a seminar on Solar Technology. The seminar was co-sponsored by IEEE CAS and was held at Faculty of Engineering, UPM.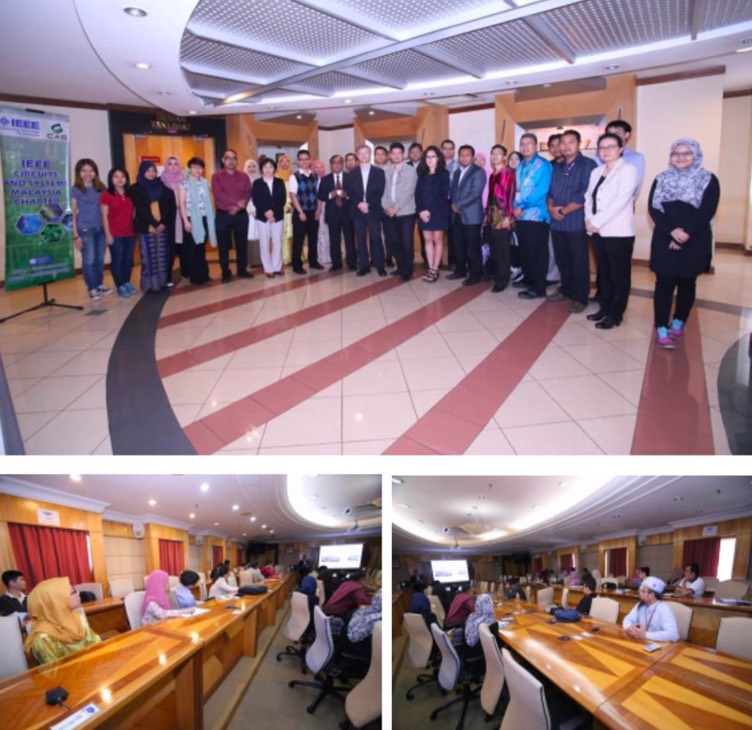 The program was held to provide a platform for researchers to gain and share their knowledge about the latest findings in the area of solar technology. About fourty participants from various faculties and institutions attended this seminar.
There were four invited speakers from Kyutech, four speakers from UPM and two speakers from Prince Songkla University (PSU) presented their papers in this seminar. The seminar started with the talk by Prof. Shuzi Hayase from Kyutech. He talked on Perovskite Solar Cells-What Affects the Efficiency from View Point of Interface. Then Prof. Ir. Dr. Mohd Zainal Abidin Ab. Kadir from UPM talked on Solar Tracking Mechanism for Optimized Solar Energy Generation. Next Prof. Tingli Ma also from Kyutech delivered her speech on Development of Nanomaterials for the Next Generation Solar Cells. Associate Prof. Dr. Suhaidi Shafie (UPM) then talked about Toward Optimum Light Harversting in Dye Sensitized Solar Cell while the last speaker for morning session, A.P. Dr. Shyam S. Pandey (Kyutech) talked about Energy Barrier Mapping towards the Development of NIR Dyes for Dye-Sensitized Solar Cells.
The seminar took a short break for lunch. During lunch hour the speakers were joined by UPM's Deputy Vice Chancellor (Academic and International) Prof. Dr. Iqbal Saripan.
The seminar resumed for afternoon session with a talk from Assoc. Prof. Dr. Nattha Jindapetch from PSU with the title Sustainable Energy and Smart Grid Research Group Challenge in Thailand. Then Associate Prof. Dr. Mohd Amran Mohd Radzi (UPM) talked about Dynamic and Intelligent Maximum Power Point Tracking Techniques for Optimal Harvesting Energy from Photovoltaic. Next Dr. Warit Wichakool also from PSU delivered his speech on Multi-Stage Converter for Photovoltaic Battery Charger. The program continued with the paper entitled Integrated Solar Powered Smart Home/Office System Based on DC Matching by Associate Prof. Dr. Wan Zuha Wan Hasan from UPM. The last speaker was Dr. Teresa S. Ripolles from Kyutech who talked about Preparation and Characterization High-Efficient Cesium Perovskite Solar Cells.
The program ended with certificate give-away ceremony and a photo-session.

Suhaidi Shafie (email: suhaidi@upm.edu.my)